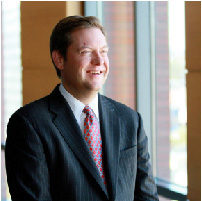 Christopher Geczy, Academic Director
Adjunct Professor of Finance
Chris Geczy has been on the Finance Department faculty at the Wharton School since 1997. He is academic director of the Jacobs Levy Equity Management Center for Quantitative Financial Research and the Wharton Wealth Management Initiative at Wharton Executive Education. He previously worked for the Board of Governors of the Federal Reserve System, Washington, DC in its Division of Research and Statistics.
He currently serves on Intel's U.S. Retirement Plans' Investment Policy Committee, is a co-editor of Financial Planning Review, and formerly served on the Editorial Board of the Journal of Alternative Investments and the Economic Advisory Board of NASDAQ. His work has appeared in numerous books and scholarly journals including the Journal of Finance, Journal of Financial Economics, Journal of Portfolio Management, The Society for Industrial and Organizational Psychology and the Journal of Political Economy.
In 2018, Geczy and co-authors won the Investment for Impact Prize of the Center for Responsible Business at the University of California, Berkeley's Haas School of Business for their research paper "Contracts With Benefits: The Implementation of Impact Investing."
He has a bachelor's degree in economics from the University of Pennsylvania and a doctorate in finance and econometrics from the Graduate School of Business at the University of Chicago.
Craig MacKinlay, Academic Director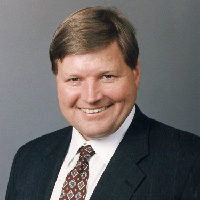 Joseph P. Wargrove Professor of Finance

Craig MacKinlay joined the faculty of the Wharton School in 1984 and was named the Joseph P. Wargrove Professor of Finance in 1995. His research interests include empirical implementation and validation of asset pricing models, behavior of futures prices, econometric modeling, market microstructure, mutual fund performance, and stock market behavior.
MacKinlay is the recipient of numerous awards including the inaugural Eugene Fama Prize for Outstanding Contributions to Doctoral Education, the Oxford University Press Century Publication Celebration 100 Best Papers of All Time Award, the Paul A. Samuelson Award for Outstanding Scholarly Writing on Lifelong Financial Security, the Journal of Financial Economics All Star Paper Designation, the Wharton Undergraduate Excellence in Teaching Award, the IMCA Journalism Award, and the Investment and Wealth Institute Investment Consulting Impact Award.
He is the author of two books, The Econometrics of Financial Markets (with John Campbell and Andrew Lo) and A Non-Random Walk Down Wall Street (with Andrew Lo).
MacKinlay earned a bachelor's degree and an MBA from the University of Western Ontario, and an MBA and doctorate from the University of Chicago.
Lauren Hurray, Managing Director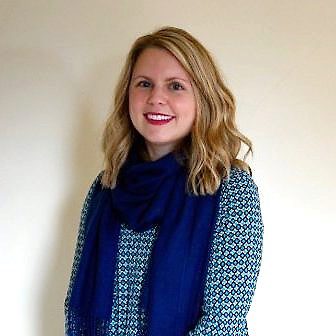 Lauren Hurray has been managing director of the Jacobs Levy Center since 2014. She previously worked with institutional plan participants and client companies at Vanguard, where she was part of a team that developed communication pieces and other participant education materials. While earning her master's degree, she worked as a graduate assistant for the University of Pennsylvania's Graduate Student Center and was responsible for planning a large scale student event. She has also held positions in event planning, public relations, and alumni relations at Rosemont College, a small liberal arts institution in suburban Philadelphia.
Hurray holds a bachelor's degree in communications and French from Susquehanna University, and a master's degree in higher education from the University of Pennsylvania. She also studied in Aix-en-Provence, France.